Marie-Claire Jalaguier, alumna 2018: "My education at King's College will help me serve society"
By
Lucile Jaillais, Communications specialist
Photograph by
CIS Communications
Marie-Claire Jalaguier, a French-Singaporean 2018 alumna, has recently started her first year as a geography student at King's College London. Let's find out how she's getting on.
Please tell us a bit more about what made you choose a Bachelor of Science in geography studies?
I have always been passionate about both the natural and human sciences. At CIS, I was president of the Model United Nations (MUN) club in my graduating year. MUN was a great opportunity to learn about world issues, their causes and consequences. I credit my choice of university course to the great advice I got from my diploma programme (DP) teachers - they really helped me decide where to go next and how to best pursue my passions. Geography is the best mix of both the natural and human sciences and allows me to pursue the interests I had in MUN and its real world applications.
Having said that, it wasn't an easy decision. In fact, I hesitated for a long time. It was a choice between staying in Singapore and joining NUS, or going to King's in London. I lived in Singapore for 11 years and it truly is such a great city to have grown up in. It wasn't an easy decision, but I decided to leave my comfort zone and move to the UK.
Three months into your new studies, how do you get on?
Once in London, I realised that I was able to take care of myself really well. The geography department at King's is one of the best in the UK, and what they teach is very diverse. My two years in the DP shaped who I am now, and life at university feels less overwhelming than I'd expected. I am already able to navigate it well, and I have noticed that some of the organisational and learning skills we were taught at CIS come in really handy.
I am really happy to be where I am now - this is the perfect fit for me. Looking forward, as I'm still exploring the many opportunities and possibilities here, it's still a bit too early to decide what I want to do later. Regardless, I'm hoping that whatever I do will be related to international work or humanitarian project work, maybe at the UN.
Do you miss CIS and its international environment?
Although I have lots to explore, I feel at home at King's: it has an international platform of learning, and a global focus. Just like me, most of their students are foreigners, so this is the kind of community that I know and am used to. I miss my friends and teachers, but I feel so lucky knowing that I have close friends in different parts of the world and teachers that continue to support me to this day. CIS was one of the safest and most positive environments for me to have grown up in over 11 years.
I understand that, despite your busy schedule, you still manage to make time for others. Tell us what you do?
I am part of an association that mentors children at local primary schools. I have also just joined "Missing Maps" - an organisation that helps to map remote areas where humanitarian organisations are needed. At the moment, I'm working on mapping routes in Kenya - along with fellow Kings' students. I actually first heard about mapathons from Mr Tainsh in geography.
Do you think CIS has helped you define your aspirations?
I think that CIS has helped me find out both who I am and what aspirations I have. From the very start, the clubs, the subjects, and the opportunities helped define this. But really, first and foremost, it was my teachers who were great in helping me define my goals and understanding how I could achieve them. Now that I'm in London, I look forward to seeing where this is going to take me. CIS also helped with the scholarship I received - I was [fortunate to be] a recipient of the King's Desmond Tutu Scholarship. I was selected on the basis of two things - my CV that demonstrated my [prior or existing] service work in society; and my essay which detailed how I thought a King's College London education would help me serve society after graduation.
I recently attended a networking dinner for scholars, and had the opportunity to meet influential people who have made a difference in this world. It was truly inspiring to hear such accomplished people share their stories of personal hardship and their visions of a better tomorrow. I am more motivated than ever to continue learning and exploring the opportunities I have at King's, and I fully appreciate my family's support by giving me the opportunity to go to King's in the first place.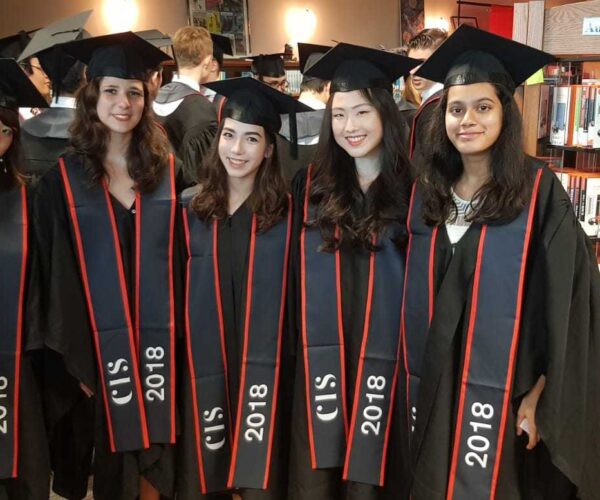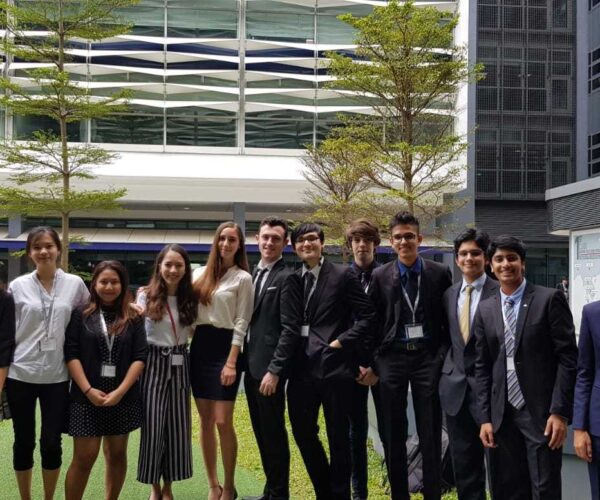 1 of 2