Día de los Muertos at CIS
By
primary and secondary Spanish department (Lakeside)
Porque la muerte es vida, enciende luces en otro lugar (English translation: Because death is life, light lights elsewhere)
- From the Disney movie 'Coco' -
Día de los Muertos (Day of the Dead), is a celebration of life and death, and occurs on 1 and 2 November. While festivities originated in Mexico, the Day of the Dead is celebrated all over the world with colourful Calaveras (skulls) and Calacas (skeletons).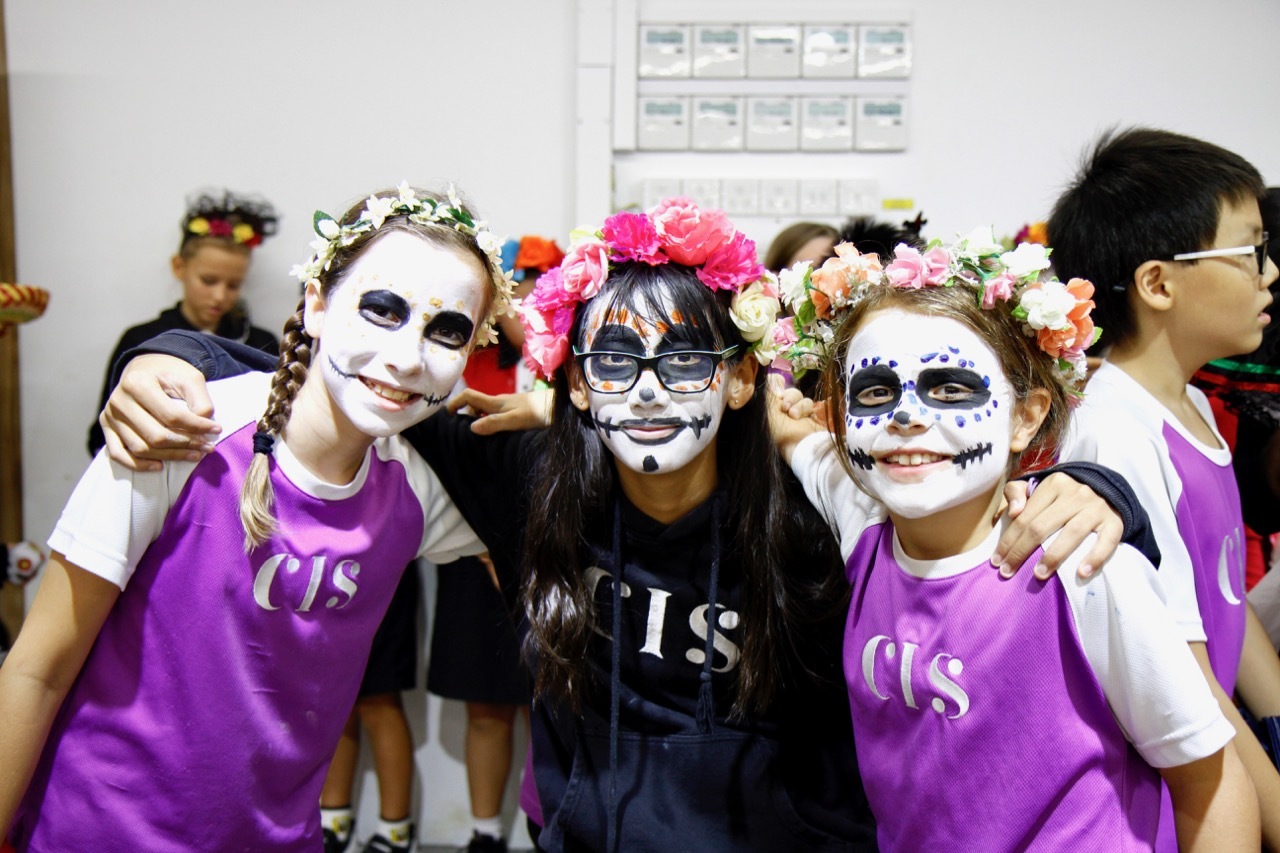 At CIS, we believe that language and culture are essentially inseparable. The American writer Rita Mae Brown once said, "Language is the roadmap of a culture. It tells you where its people come from and where they are going."

Language doesn't just communicate the values, beliefs and customs of a culture, it fosters group identity and solidarity through the expression of traditions and shared values. Through languages, students are motivated to learn more about the particular country's culture, history, geography, cuisine, traditions, and beliefs. Language is therefore a verbal expression of culture.
For the second year in a row, our students had a fantastic opportunity to learn more about the Day of the Dead as part of their language acquisition Spanish cultural integration. The students dressed up as Catrinas and Mariachis, and greeted everyone as they arrived at school. Everyone had fun as they learned more about this special celebration.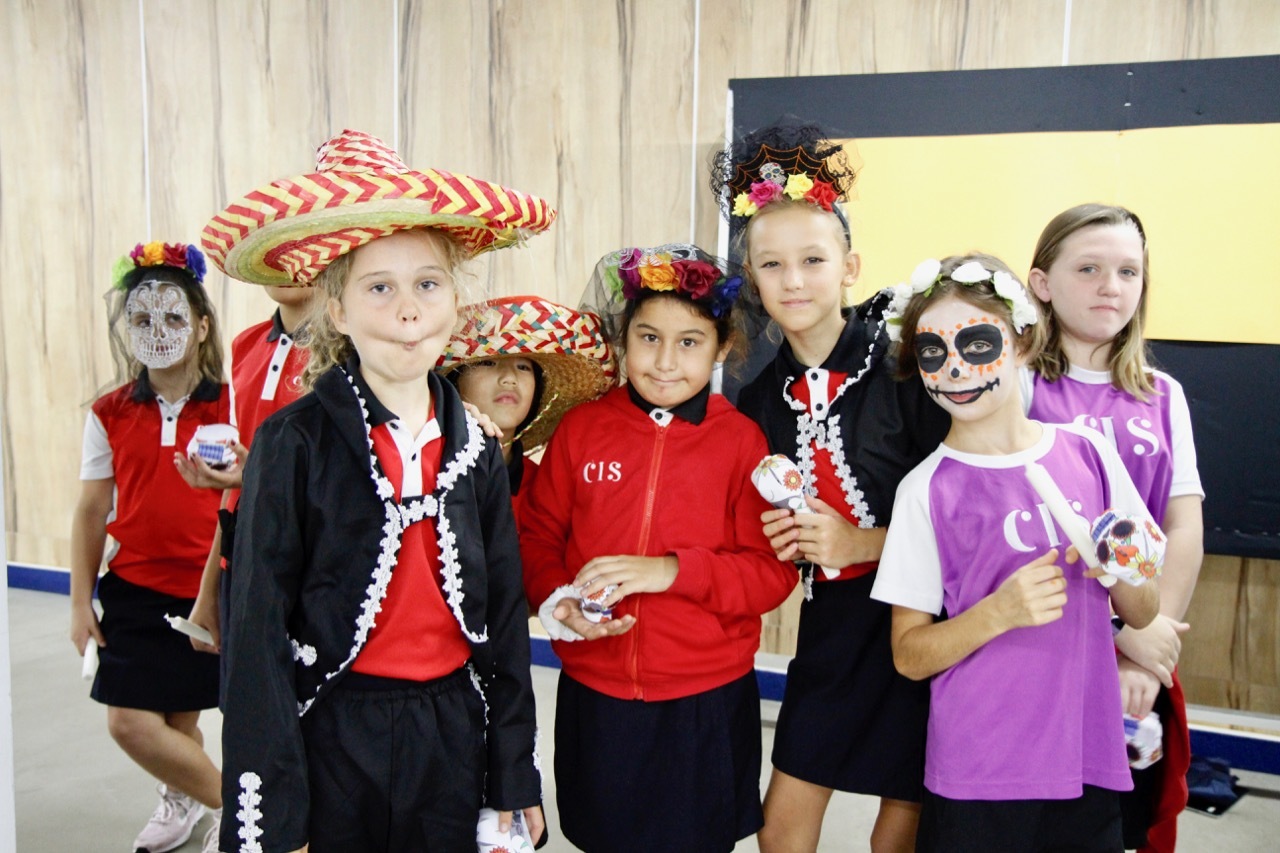 We are grateful to have an international community at CIS. Two wonderful Mexican families supported this event by running a workshop. They shared their personal experiences and family photos taken in celebration of Día de los Muertos. Students were not only treated to an interesting presentation on the origins and meanings of the Mexican holiday, they also learnt about the different components of the Día de los Muertos altar such as:
Pan de Muerto (bread of the dead), a typical sweet bread that often features anise seeds, and is decorated with bones and skulls made from dough. The bones are arranged in a circle to represent the circle of life while tiny dough teardrops symbolise sorrow.
Sugar skulls, which are part of a sugar art tradition introduced by 17th century Italian missionaries. Pressed in moulds and decorated with crystalline colours, they come in all sizes and levels of complexity.
Papel Picado (perforated paper), which is a Mexican folk art made by cutting elaborate designs into sheets of tissue paper.
We would like to give special thanks to the CIS families of Consuelo Gutiérrez, Alfonso Torres and Cassia Jiménez. Last but not least, a big thank you to our CIS staff who supported the event with their time and generosity; Melina Lobos, Nina Taskin and Liz Rossi and her art students - who did an amazing job helping with the makeup.