TK's Ode To Shakespeare and Macbeth
By
Nandini Jhaveri, French lead and JK teacher
Photograph by
CIS Communications
"Coming together is the beginning. Keeping together is progress. Working together is success." Edward Everett Hale
This quote couldn't be more true, as Ms Laderoute, Ms Athalya and myself came together to produce and direct Shakespeare's life and his wish to stage Macbeth at The Globe! Our Globe was created at the Singapore Repertory Theatre (SRT) with 60 talented actors and musicians across 2 evenings and to an audience of over 500 parents and friends!!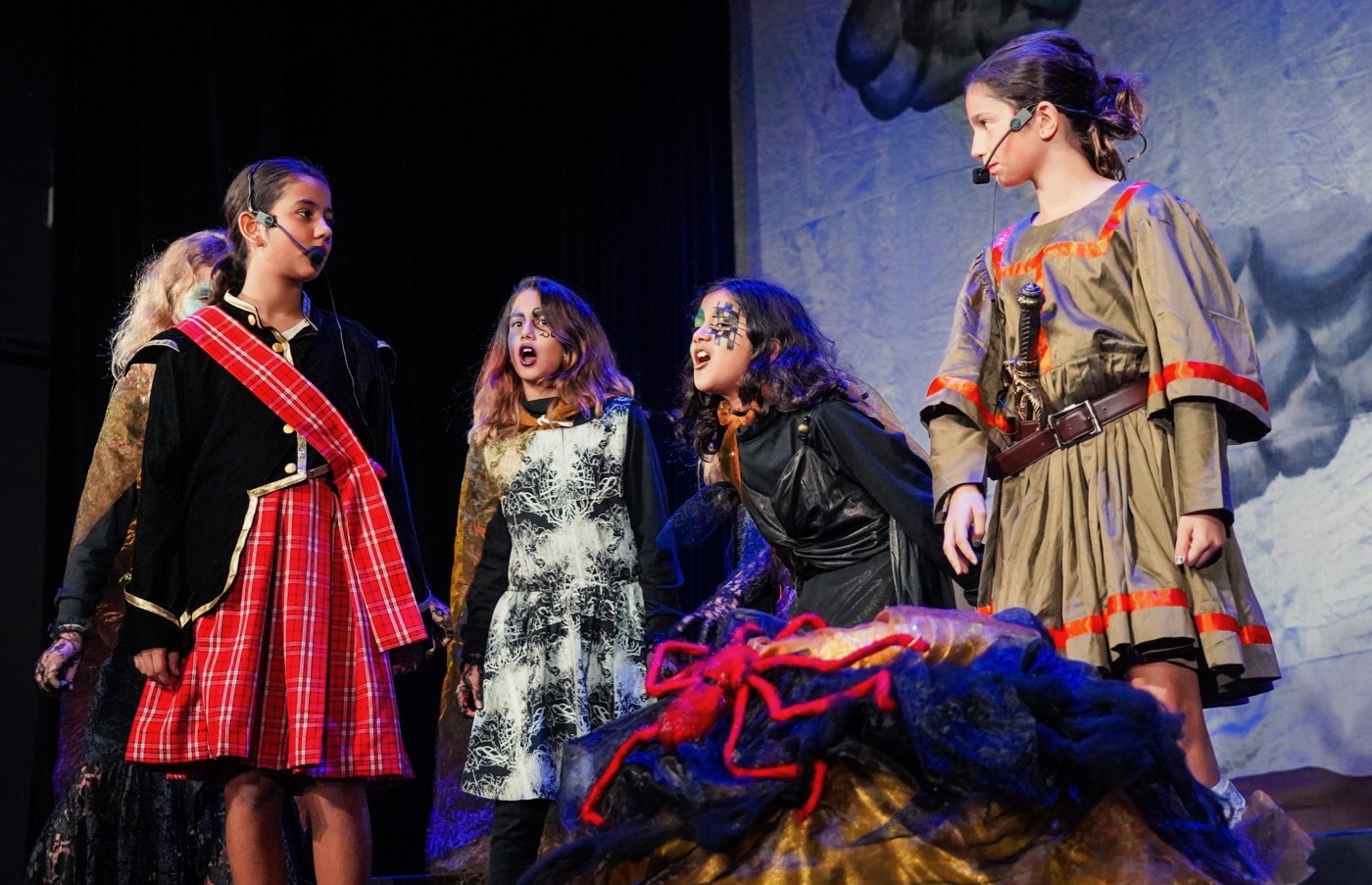 We had no idea these were going to be our numbers when we conceptualised this idea of our humble attempt at mise en abyme (play in a play) in January. These 60, my dear readers, are 10 and 11-year-old children who had the courage to stand before an audience and play a part they had perhaps not even heard of!
A Thespian division of labour
Our troupe was split into three groups, The choir (15) worked with Ms Athalya and composed their very own music for some of the trickiest soliloquies delivered by Macbeth or Lady Macbeth.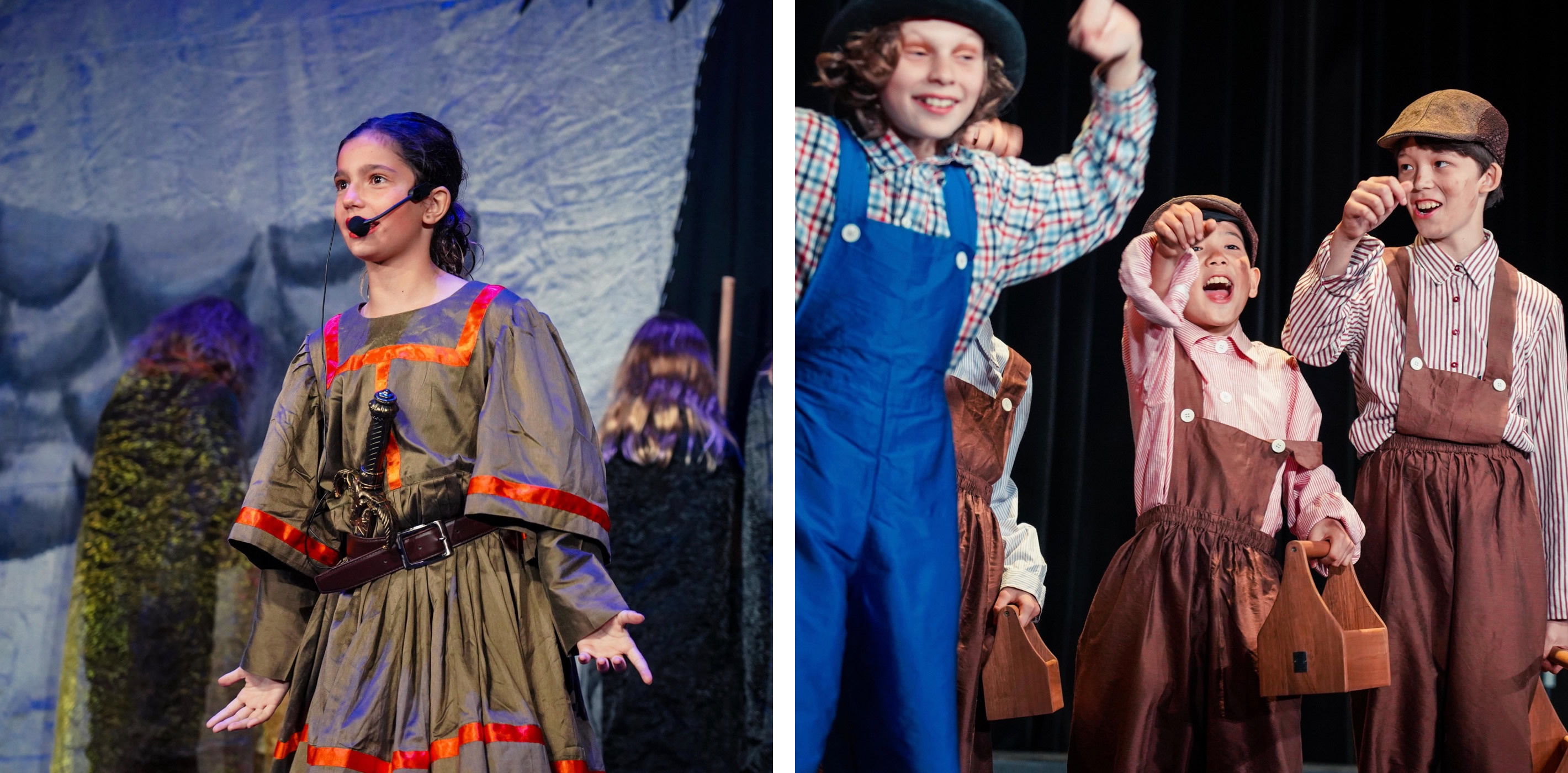 A group of actors (20) worked with Ms L. They were the bookends of the play and portrayed life in England in Elizabethan times as well as William Shakespeare's life in Stratford upon Avon. William Shakespeare himself discussed some of his idiomatic expressions we still use today!
I worked with 25 students on Macbeth, this demanded that we first understand the play in its original form, understand the themes that Shakespeare talks about in his philosophical manner - lofty themes of ambition, jealousy and fate were discussed by our 11 year old actors. The witches' crackle surely sent a chill down the spine as they enjoyed emerging from midst the audience!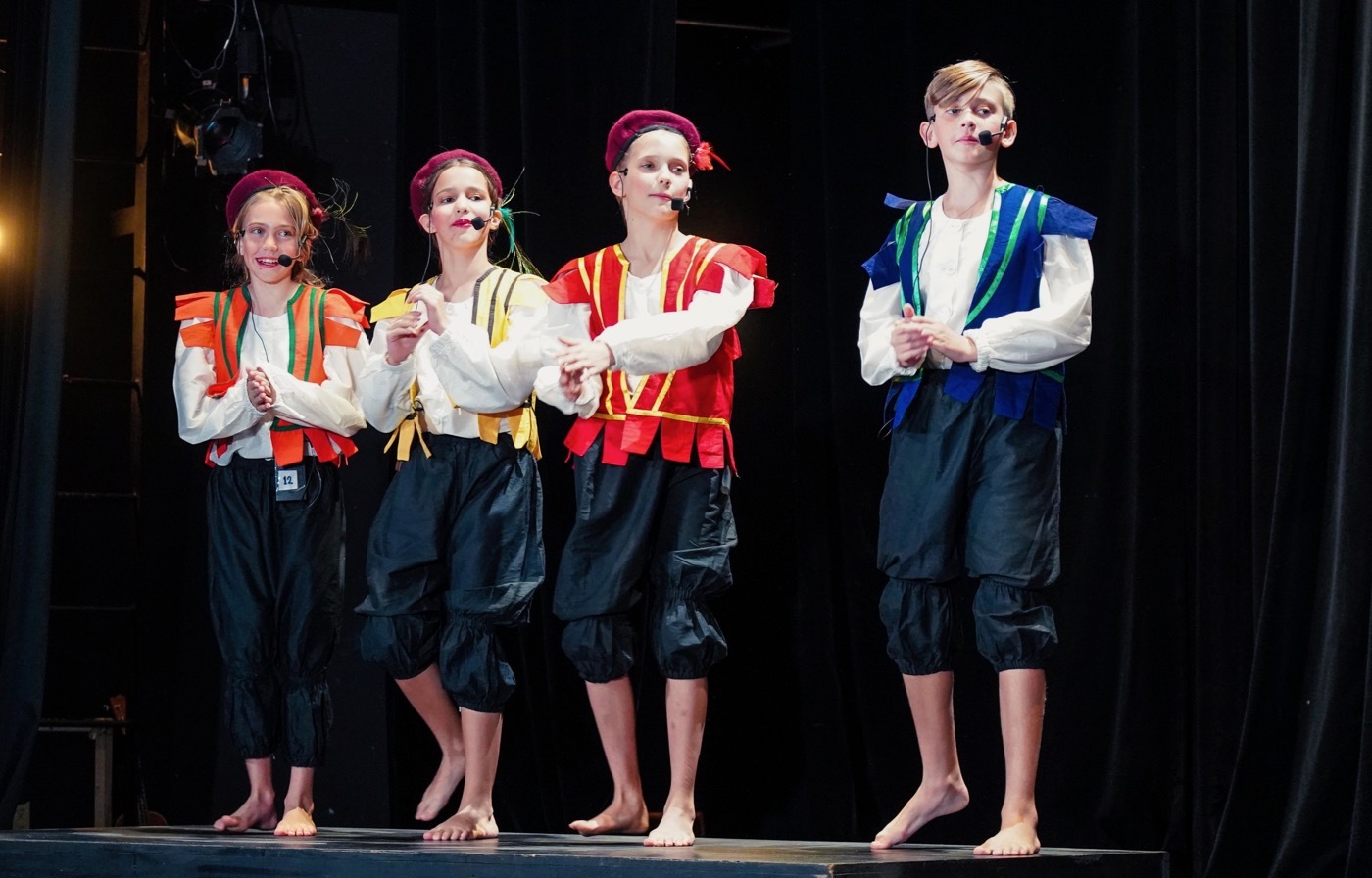 Coming together
It was a long and arduous journey at times but our actors were on a mission. They wanted to take on the stage and show their fearless side in front of an audience. They wanted to sing with voices filled with emotion. They also learned many things: collaboration, fixing a costume independently, working in a team, listening carefully, and helping out when needed. They also provided constructive feedback to one another during rehearsals. Sure enough, by the end of the journey, they were able to roll with the punches and solve problems without adult intervention. This, for us as teachers, was our success!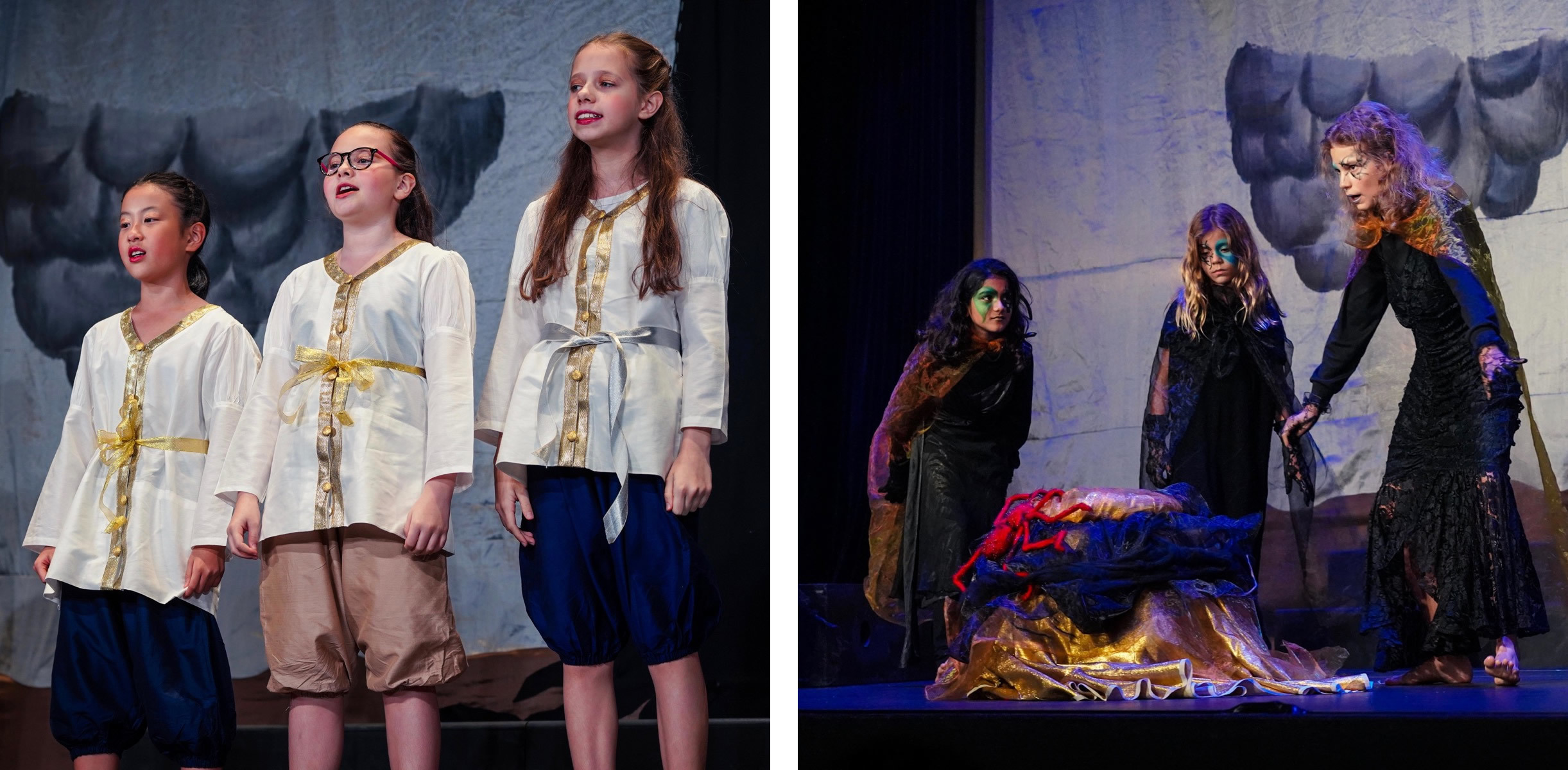 It's showtime!
Show night was a rollercoaster ride of emotions. By the time we took our final bow, there was an immense sense of satisfaction that's hard to explain unless you were part of the experience. A big thank you also goes out to our backstage team for keeping things running smoothly. Not forgetting Ms Maureen Kennedy and our parent volunteer Kylie for their valiant efforts in watching over our actors!
All's well that ends well
As part of the 'Shakespeare family', I'd like to say that it was an absolute privilege to go on this journey with fabulous students and amazing colleagues. We are grateful to the TK community, SRT, and of course family and friends who took time out of their busy schedules to come and support our students and Shakespeare.
"Double, double toil and trouble, fire burn and cauldron bubble" indeed!