Life-skills learnt on the pitch.
By
Megan Robar (MYP PE teacher) and Hannah Fletcher (MYP teacher)
Photograph by
CIS Communications
The girls from the U16 football team really pushed themselves out of their comfort zones to accept the challenge of forming a new team for season 1. It almost didn't happen. The girls showed such commitment that they started with 1 goalie at the beginning of the season and ended with 3! The whole team embraced the game, trained hard and improved their skills on and off the pitch.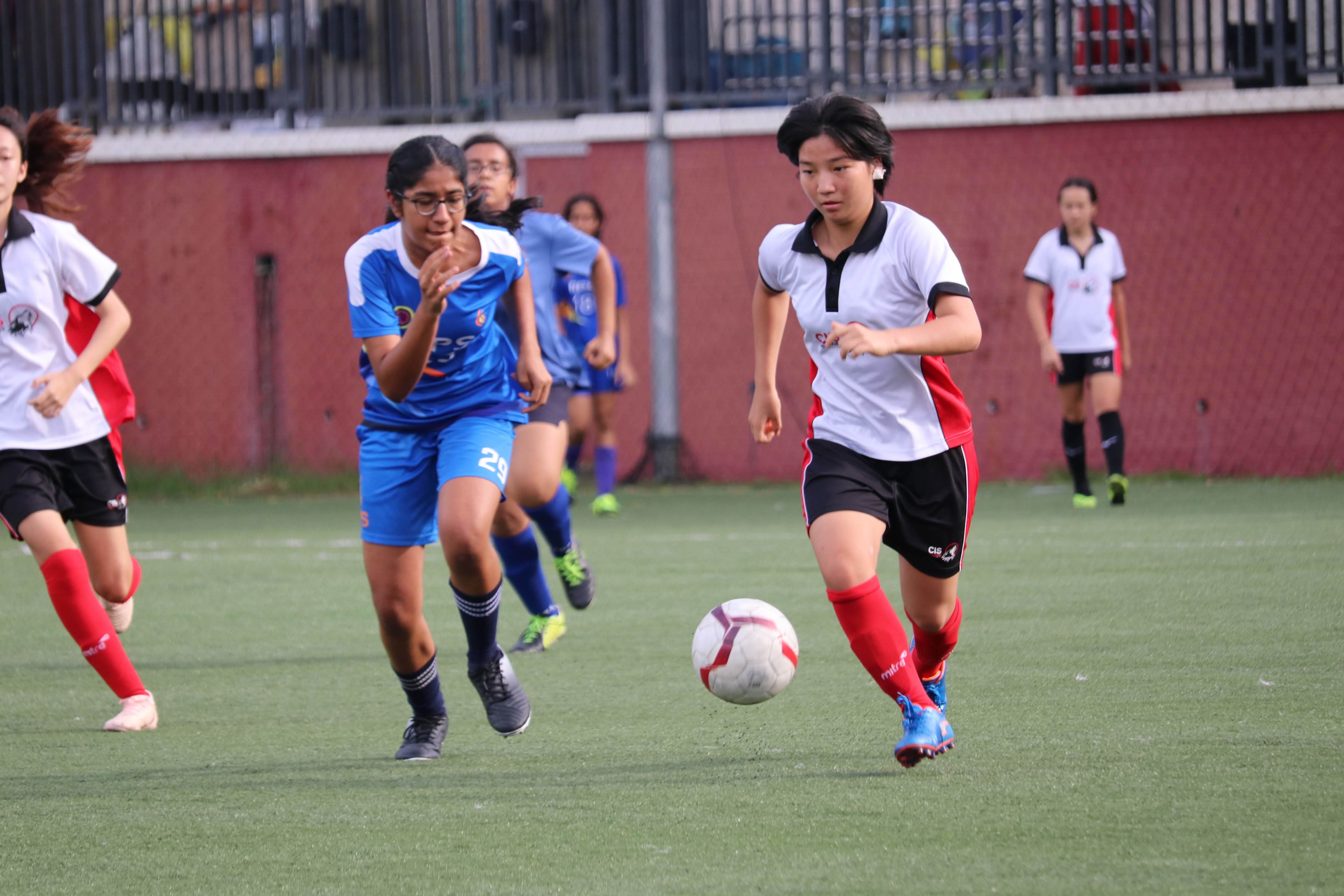 The U16 football girls team very nearly didn't materialise for Season 1. Why was that? Students have very busy schedules and it's important that they are able to manage their time and commit to a sport. I love seeing students involved in the sports programme and trying a range of different sports until they find their passion. With this team in particular Megan had coached lots of these girls previously, during the U14 season last year, so it was great to see them come out with a little encouragement from their peers, parents and other teaching staff.

The team takes shape
As the season progressed the girls really improved and started to mold together as a team. Their enthusiasm and determination to succeed was commendable and they never let a loss get them down. They all improved their football skills in different ways and most importantly they grew to enjoy playing a team sport.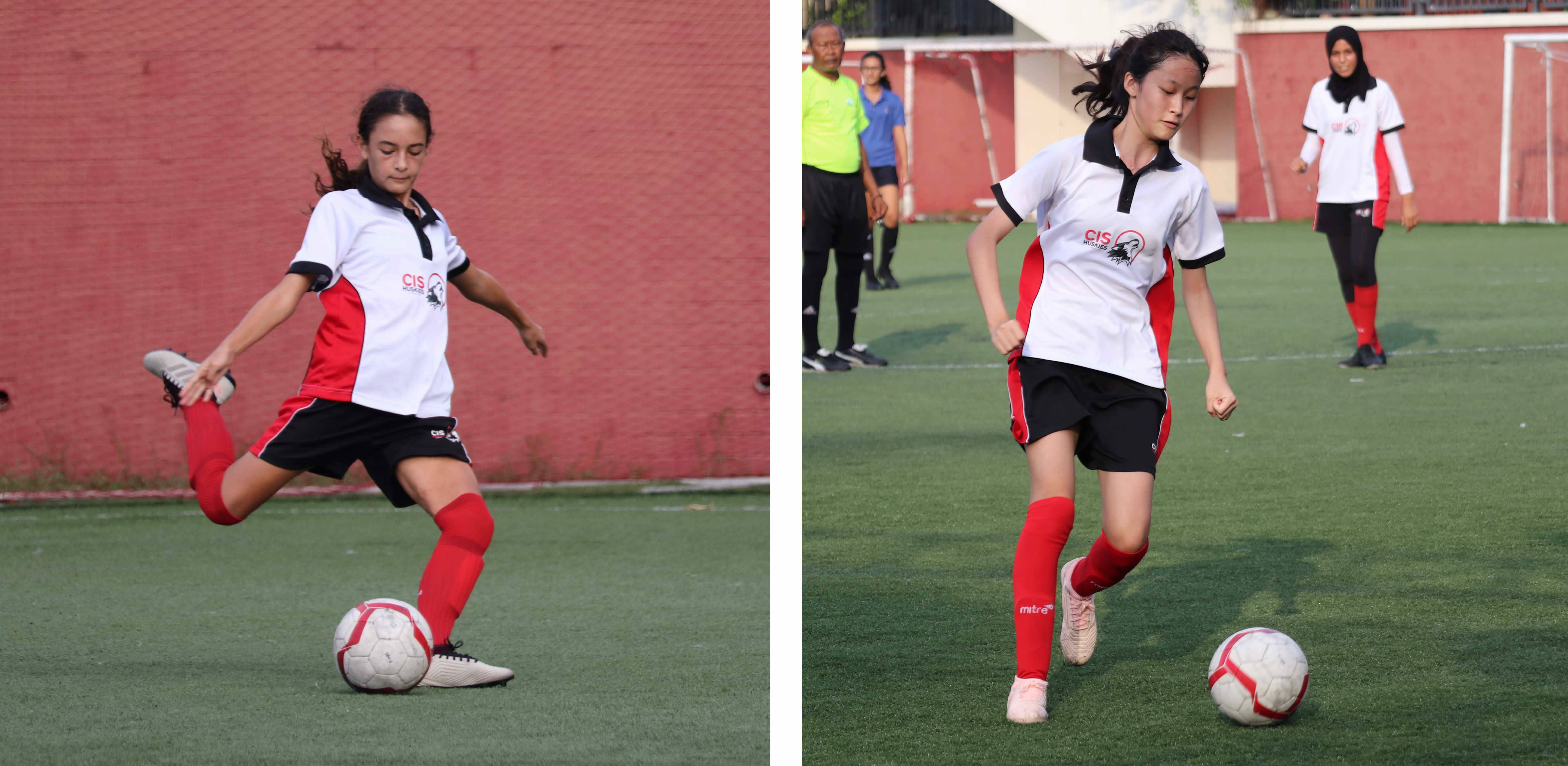 Outstanding commitment from the students

A real standout moment from the season was the commitment our goalies showed throughout. We started the season with one goalie and ended with three. Chris Lee (one of our secondary MYP PE teachers) had taken time on Wednesday mornings throughout the season to offer goalie training for both the boys' and girls' teams. While this was completely optional, Elodie R, Kyra P and Mona C all committed to the training. With every training session they improved in terms of skills and confidence. Mona C (one of our players) even transferred the skills she learned to help train the U14 goalkeepers for season 2 along with athletics director, Mick Cooper. Watching students who are committed to improvement and in sharing a love of sport helps them to develop not only their sports skills, but also their leadership skills - all within the school community.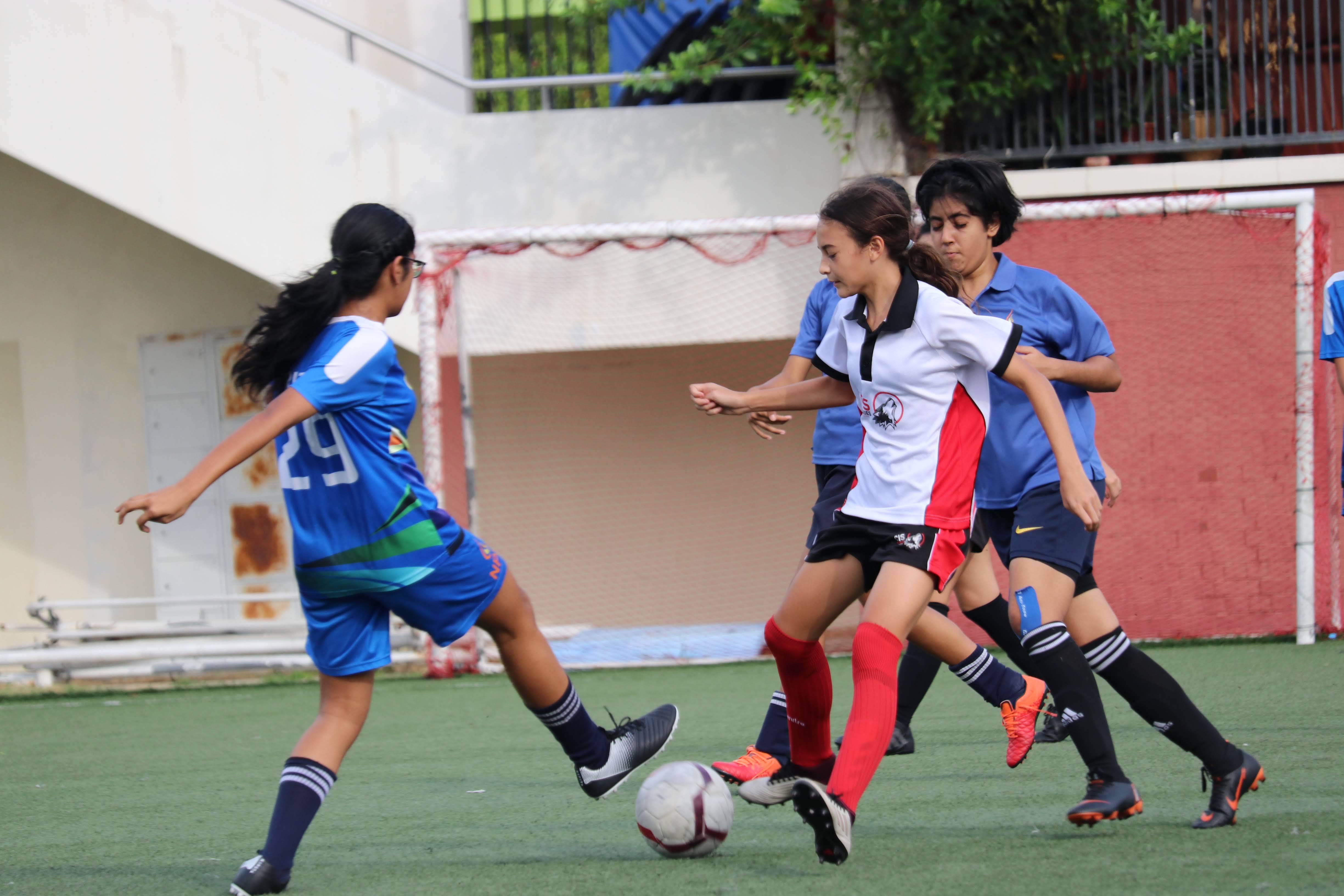 Life-skills learnt on the pitch

One of the biggest challenges the girls faced was the confidence to communicate effectively as a team. In an age where confidence plays a big part in any teenagers life, shouting across an open field and making your voice heard doesn't come naturally to some people. Understandably, if you haven't played football before, having the confidence to not only shout but to shout the 'right thing' is a challenge for any beginner. That being said, the girls were fantastic and improved their communication skills as they grew and gelled as a team. Even if it meant Mrs Fletcher scoring the girls on their communication skills at half time (some would say "harshly"), or Fleur screaming at the top of her voice, each girl still strove to improve their communication every game! I have to say "well done, girls"!    
A risk taken to coach for the first time, MYP teacher Hanna Fletcher
This may come as a shock to some people but.. I've never coached a sports team before! When I was told that I had the opportunity to coach the U16 football team I jumped at the chance, some might even say I'm a risk taker. Over the past few years, football has really become a sport that empowers girls to achieve and succeed, and I wanted to be a part of this CIS movement. The most challenging aspect of managing a team is managing my own emotions after losing a game, and showing the girls that it's ok to lose. Knowing that the girls fought hard in each and every game and that they have trained twice a week in the lead up to a game, for them to be defeated can be really tough. However, it was my role as a manager to show that we 'jump back up' and use this defeat to improve ourselves in our next game; which they did and were awesome! 
The love of sport continues
Most of the players have continued with football or have moved on to explore other sports. Our main goal is to instill a love of playing sport, whether it be football, basketball or table tennis. However, I believe Mona, Elodie and Kyra P are still practising and improving their goalkeeper skills with Mr Lee and, along with them, Fleur, Eve, Ashley and Kyra T are now playing for the U14 football team. Go Huskies!