Student voice
30 Dec 2019
Green Machine's UN Food Festival evaluation
By
Osamu M, Shiyun C, Kieran L, and Claudia D (grade 11)
Photograph by
CIS Communications
We've always loved visiting the United Nations food festival every year, but we have noticed the large amount of waste that it created. As we see this as a trend across CIS as a whole, we decided to start an initiative where we evaluate food stalls to determine their eco-friendliness. We thought that it would help create awareness for our community and allow us to move forward as a greener school community.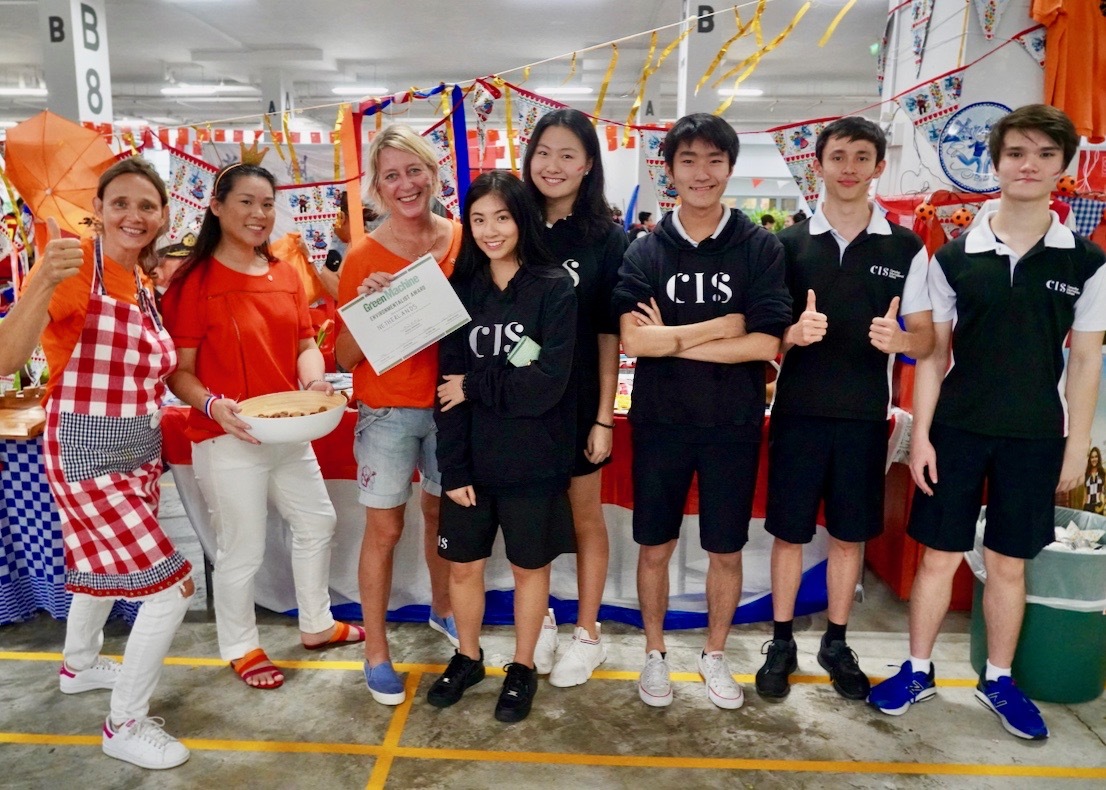 We evaluated the food stalls according to this set of predefined criteria and associated scoring system. 
Criteria 1: Single-use plastic packaging
2 points if the stall didn't use any packaging

1 point if the stall had compostable disposables

No points if the stall used plastic disposables
Criteria 2: Plant-based food
2 points if the stall had at least two plant-based dishes with at least one meat-free option (may contain dairy or eggs)

1 point if the stall had at least one plant-based dish that's meat-free but may contain dairy or eggs

No points if all the dishes contained meat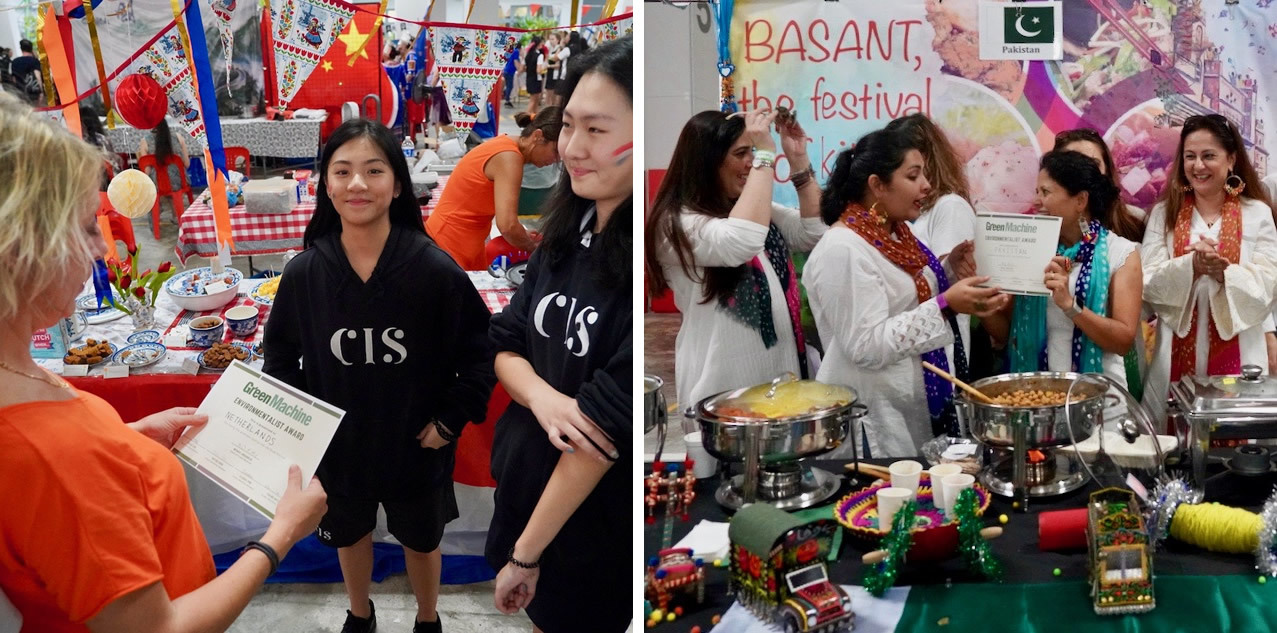 We tallied up the points at the end of our evaluation and the food stalls that scored 4 points were awarded the "Environmentalist Award". Pakistan and the Netherlands were our top green food stalls with 4 points each, so congratulations! 

Saima Ahmed from our Pakistan food stall said, "our committee lead Afshan Thakkar and Rabia Ayub went to great lengths to ensure that we meet the sustainability criteria during the food festival. This meant no plastic packaging for food and giveaways, and also ensuring that we have a good selection of plant-based food on offer."
Countries that scored 3 points received the "Enthusiast Award". These countries were Myanmar, Russia, Hong Kong, Ireland, India, Japan, Indonesia, New Zealand, Italy, Australia, and Canada.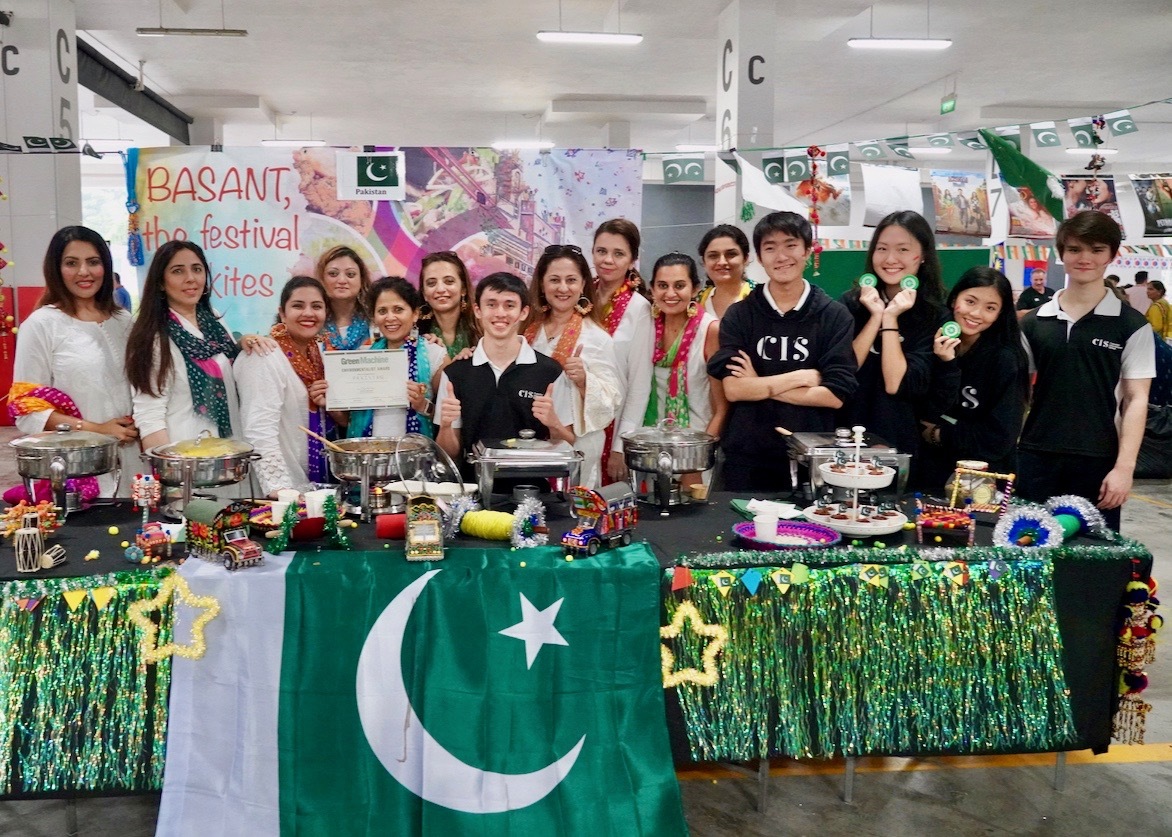 Kieran L, from Green Machine said "running this initiative has helped [us in] the Green Machine realise how significant food waste can be during festivals. It also helped us do our part in driving awareness, and in helping to reduce the total waste created at school."  

Although we have no plans for similar initiatives in the near future, we hope that our food festival evaluation will encourage parents to adopt more sustainable ways of making and serving food next year. We would also like to thank Mr Michael Broadhead, Lakeside's sustainability lead, and Ms Lilian Wu from the marketing and communications team for their help.